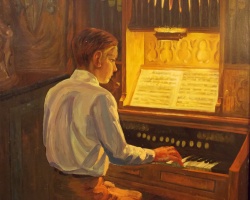 Henry Grub (1888-1963) 'The church organ player'
Stunning large atmospheric oil painting from a very well known American artist painted in 1927!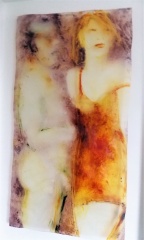 Inge Clayton (1942-2010) 'I'm with Robert (1991)'
A sublimely erotic oil painting painted on perspex by this sadly missed highly sought after Austrian painter!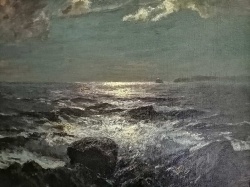 Julius Olsson RA (1864-1942) ' Moonlit waves on the shore with Godrevy Lighthouse, St.Ives,.'
Incredible provenance on this stunning moonlight oil painting previously owned by The Prime Minister!