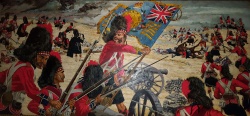 Alan Crisp (b.1924) 'The Black Watch North West Frontier'£3,750.00
Huge colourful oil of one of Scotland's finest fighting forces!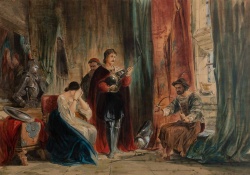 George Cattermole 'Preparing for a duel'£975.00
Really detailed watercolour from one of the famous Cattermole school of Victorian family artists!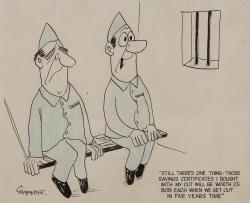 Ian Gammidge (1916-2005) 'Prison cartoon'£125.00
Very satirical original signed Ian Gammidge 1950's cartoon beautifully framed.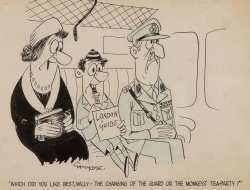 Ian Gammidge (1916-2005) 'War Cartoon'£125.00
Sharp witted original signed Ian Gammidge wartime cartoon beautifully framed.