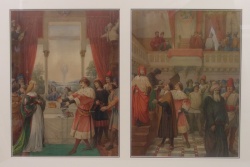 Edward Jakob Von Steinle (1810-86) 'The Right Casket & The Outcome of the Court Session'
Historic twin watercolour set from Austrian artist Edward Jakob Von Steinle (1810-86) exhibited at The World Expo in Vienna 1873 (over 7 million visitors!) where it was purchased by Julius Beer, owner of The Observer newspaper. Two scenes from Shakespeare's Merchant of Venice.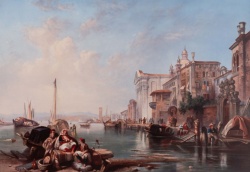 After Clarkson Stanfield RA 'The Canal of the Giudecca & Church of the Jesuits Venice
Incredible original reproduction of Clarkson Stanfields original painting.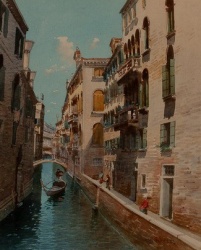 Andrea Biondetti (1851-1946) 'Venetian Canal'
Beautiful Venetian watercolour!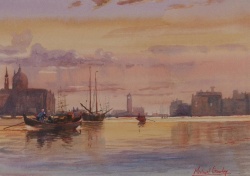 Michael Crawley (b.1938) 'Morning Venice'
Very calm and atmospheric Crawley watercolour capturing the feel of the lagoons of Venice perfectly!