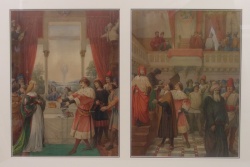 Edward Jakob Von Steinle (1810-86) 'The Right Casket & The Outcome of the Court Session'£2,750.00
Historic twin watercolour set from Austrian artist Edward Jakob Von Steinle (1810-86) exhibited at The World Expo in Vienna 1873 (over 7 million visitors!) where it was purchased by Julius Beer, owner of The Observer newspaper. Two scenes from Shakespeare's Merchant of Venice.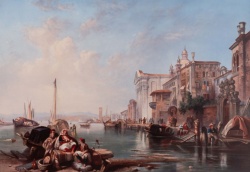 After Clarkson Stanfield RA 'The Canal of the Giudecca & Church of the Jesuits Venice£975.00
Incredible original reproduction of Clarkson Stanfields original painting.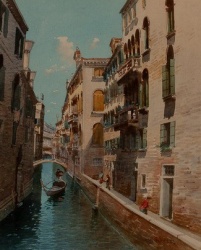 Andrea Biondetti (1851-1946) 'Venetian Canal'£795.00
Beautiful Venetian watercolour!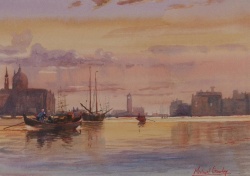 Michael Crawley (b.1938) 'Morning Venice'£595.00
Very calm and atmospheric Crawley watercolour capturing the feel of the lagoons of Venice perfectly!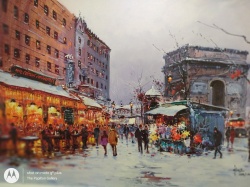 Henderson Cisz (b.1960) 'Paris in the Snow'£475.00
Lovely Parisian winter image which warms the heart when viewing! Henderson Cisz (b.1960) is one of the world's finest city scape artists and the sumptuous feeling of being in Paris is beautifully captured in this limited edition signed print.