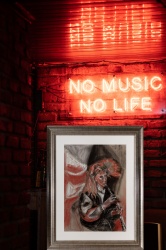 Elizabeth Duncan-Meyer (b.1942) 'Marie Laure, Oboe Player'£575.00
Lovely unusual atmospheric picture of Marie Laure playing the oboe!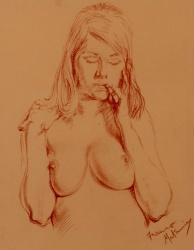 Franco Matania (1922-2006) 'Female nude, half length'£575.00
Sensual pastel in sumptuous modern frame from very talented Italian artist Franco Matania!
Nicholas St.John Rosse RSMA (b.1945) 'The Model'£575.00
Hauntingly beautiful original pastel from one of the UK's highly respected portait artists!