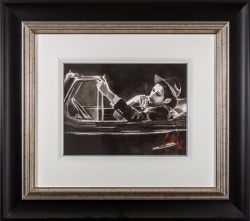 Fabian Perez (b.1967) 'Black and Classic II'£5,950.00
Really cool original pen and ink painting by the incredible Fabian Perez!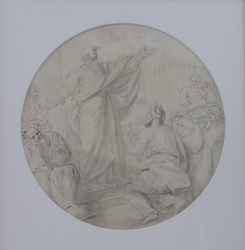 Benjamin West PRA (1738-1820)'Study for Paul preaching at Athens 1799'£2,675.00
Rare free flowing pen and ink study from Benjamin West PRA (1738-1820)with country house provenance and full research pack!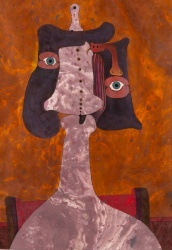 Desmond Morris (b.1928) 'Expressive Figure' 1988£2,200.00
A stunning original Surrealist painting by the incredible Desmond Morris!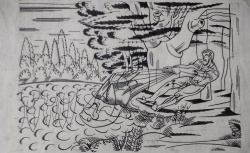 Edward Bawden CBE RA (1903-89) 'The First Appearance Of A Beast-Fish£1,850.00
A superb original 1928 pen & ink drawing by one of the Great Bardfield highly sought after artists!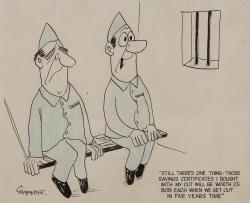 Ian Gammidge (1916-2005) 'Prison cartoon'£175.00
Very satirical original signed Ian Gammidge 1950's cartoon beautifully framed.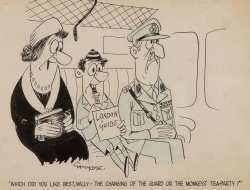 Ian Gammidge (1916-2005) 'War Cartoon'£175.00
Sharp witted original signed Ian Gammidge wartime cartoon beautifully framed.