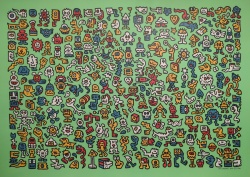 Mr Doodle (b.1994) 'Alien Town 2020'£2,450.00
Mr Doodle was the 5th placed artist in world sales at auction in 2020 for artists under 40 ($4.7million) and here's his sold out (in 2 minutes!) 'Alien World'!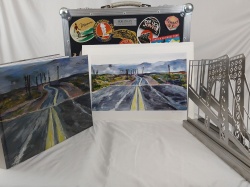 Bob Dylan (b.1941) 'Endless Highway 2016 Special Box Set '£2,275.00
Incredible Bob Dylan special limited edition giclee print and 'The Beaten Path' luxury book presented in an amazing personalised flight case!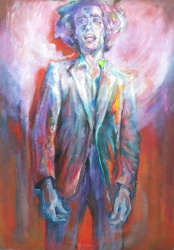 Mircea Marosin (1921-2007) 'Psychedelic Man'£1,240.00
Striking large colourful painting from Mircea Marosin (Romanian 1921-2007)