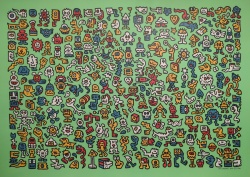 Mr Doodle (b.1994) 'Alien Town 2020'£2,450.00
Mr Doodle was the 5th placed artist in world sales at auction in 2020 for artists under 40 ($4.7million) and here's his sold out (in 2 minutes!) 'Alien World'!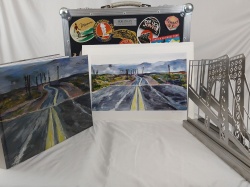 Bob Dylan (b.1941) 'Endless Highway 2016 Special Box Set '£2,275.00
Incredible Bob Dylan special limited edition giclee print and 'The Beaten Path' luxury book presented in an amazing personalised flight case!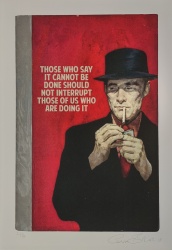 The Connor Brothers 'Those Who Say It Cannot Be Done 2018'£1,850.00
The Connor Brothers are one of the most sought after contemporary artists worldwide currently and @Those who Say It Cannot Be Done' is one of their iconic images!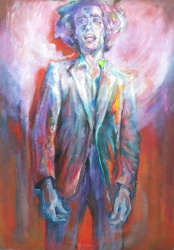 Mircea Marosin (1921-2007) 'Psychedelic Man'£1,240.00
Striking large colourful painting from Mircea Marosin (Romanian 1921-2007)